Our team
Yulia Prozherina, Ph.D., MBA, NMSBA member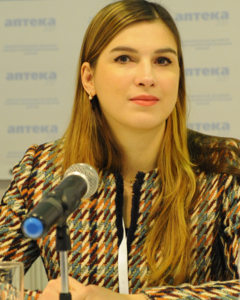 Yulia Prozherina has more than 15 years' experience of work in medical and pharmaceutical industry. During this period of time she successfully combined science and business tasks.
Getting a pharmaceutical education she was inspired to know more about physiological processes in humans' body and was starting her carrier in scientific research. She was carrying out experiments to study high nervous activity processes and has got a Ph.D. in Neurophysiology.
Yulia has a more than 8 years' experience in fundamental science and 10 years' experience of work as an assistant professor at university, where she gave lectures of physiology to students.
For the last 10 years Yulia used to work for the pharmaceutical companies and pharmaceutical marketing agencies. She is experienced as a business analyst, marketing professional and medical writer. She received her MBA in New York University in Prague (UNYP).
Pharmaceutical and business education together with working experience in pharmaceutical industry brings the valuable asset to any project. From 2019 Yulia has become an official member of the NeuroMarketing Science & Business Association (NMSBA).
Dr. Carlos Davidovich, MD, EMCC, MBA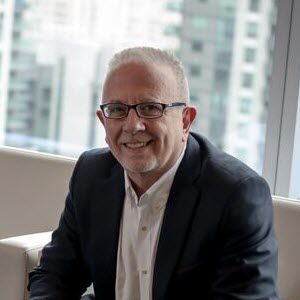 For the last 10 years, Dr. Carlos Davidovich is professor of Neuromarketing in the MBA program at the University of New York in Prague (UNYP).
Raised and educated in Argentina, Carlos lived and worked in Europe for twelve years and now lives in Canada where he works as a Consultant and oversees the Centre for Neuromanagement at Optimum Talent.
Originally educated as a Medical Doctor, Carlos draws on this training in medicine, and understanding of the brain, to apply neuroscience in his work consulting companies and leaders to achieve their objectives.
He strongly believes that there are amazing resources today, coming from science, to help companies to excel in their processes of planning, launching and working on their products' life cycle. Consumer behaviour finally moved from an empiric approach to a more scientific one.
Over the course of his career, for more than twenty years he has also gained business experience in executive roles working for multinationals companies in the pharmaceutical sector; such as Hoffmann-La Roche and Pharmacia Corp/Pfizer.
He is a thought leader with the Institute of Coaching at McLean Hospital, a Harvard Medical School affiliate http://www.instituteofcoaching.org/our-thought-leaders
Get Neuromarketing advice
Call us:
+420 739 034 815